Breeder of third generation Minuet and Minuet Tall cats, the pride of cat lovers, and the kings and queens of the cat world.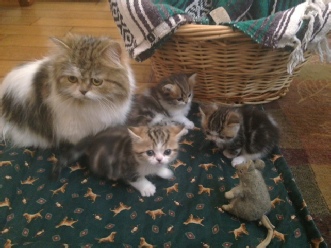 Lady Bing, (Bing), had a tragic first litter, where all her kittens passed away, but her second litter was a relief. Born on February, 16, 2017, she had three out of five babies survive and grow into amazing kittens. This was Bing's first chance to prove herself as a mother and she did wonderful after figuring it out. We are extremely proud of her. Her first litter was sired by Riddle Me This.
We are thrilled to share with you her kittens so you can see what she produced.
This is Mizzy, left (litter name: JoJo). She is a stunning brown classic tabby with white short-haired Minuet Tall. She is certainly the leader of the pack and a master manipulator.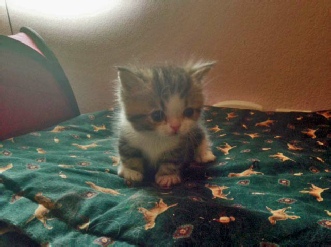 This is Jasper, right (litter name: Thomas), a short-haired short brown classic tabby, mitted Minuet. He is our runt of the litter but don't let that fool you. He isn't afraid of standing up to his siblings, despite his smaller size.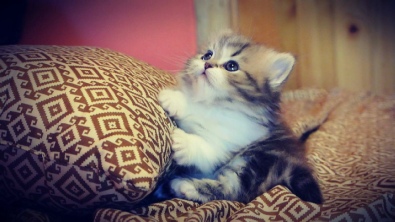 To the right is Milo (litter name: Darryl). He is a beautiful long-haired short brown classic tabby with white Minuet. He is the class clown of the litter, followed by a deep sleeper.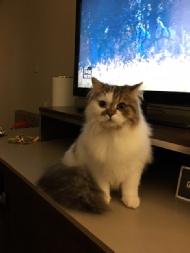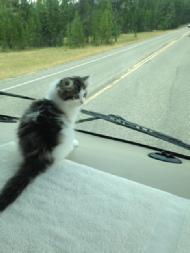 Bing's second successful litter was her first litter with Claude, and you can see a lot of both of them in Ceviche (left). Ceviche is a tall longhaired boy that looks exactly like Claude on the right side of his face and like Bing on the left side of his face. A perfect marriage of his mom and dad.
Leo is another tall longhaired male who is more elegant looking. A beautiful brown classic tabby and white, he is a sweetheart of a cat.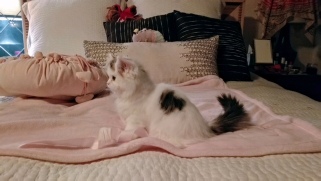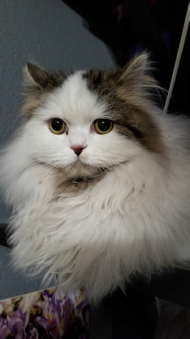 Cleo (above) is a beautiful brown classic tabby and white short female. Duchess (right) is a stunning brown classic tabby and white tall female. Both are darlings in every right, sweet and social. They went to the best families.
Duchess's human father now shows her in TICA. Duchess is a Supreme Grand Master and an International winner.
Bing had one kitten in her fourth successful litter, but he was a beautiful brown classic tabby and white short male. His forever name is Otis and he went to live with Milo, his half brother. They are the best of friends.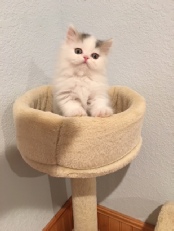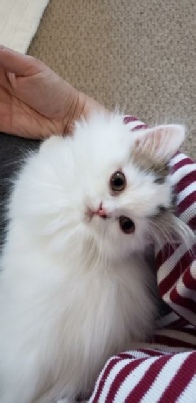 Bing continues to have small but quality litters. To the left is mini-Bing, her daughter, Vena. As a brown classic tabby, Vena will grow up to look just like her mom. To the right is Mochi, another brown classic tabby. He is a darling, kooky boy. Both are shorts.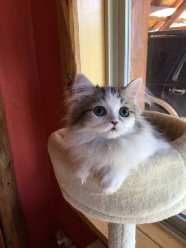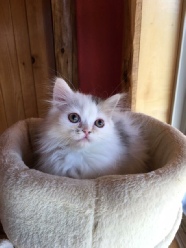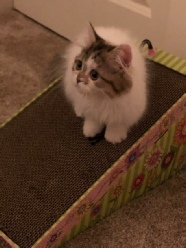 Bing and Claude's fifth litter were three short babies, two boys and a girl. From left to right are Toby, May, and Smudge, and each is a brown classic tabby and white. Toby is our nurturer, while May is the daredevil, and Smudge is the class clown.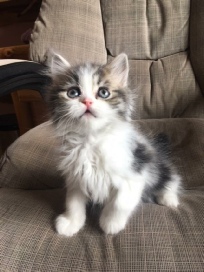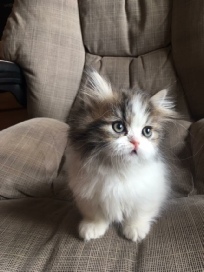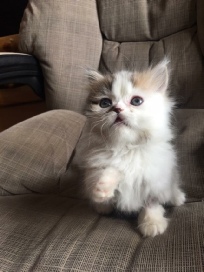 Bing's seventh litter was with her main squeeze, Claude. They always make magic when they are together. From left to right, there was our tall boy, Grey, and two shorts, Gizmo and Rolow. All three are the typical brown classic tabby and whites that Bing and Claude produce, but also having that precocious, lovable personalities.
Bing's Eighth and Final Litter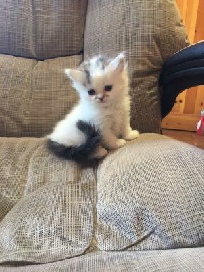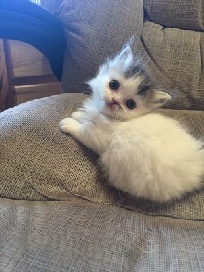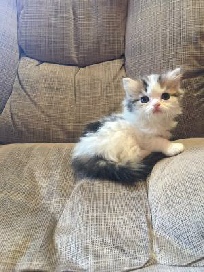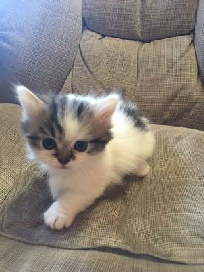 Bing's eighth litter was her last litter ever. She was going to be five years old, so we decided it was time to get her spayed and give her a life of relaxation with us. For her parting gift, she gave us five kittens, although sadly, one did not thrive. Still, four beautiful brown classic tabbies and white complete her career of breeding with Tiny Lions. She had Aloo, a short girl; Sushi Girl, another short girl; Ezio, a tall boy; and Kevin, a short boy. Thank you, Bing, for all your hard work. Bing was an incredible mother.
Thank you, Bing, for all your hard work and beautiful babies. May your retirement be many, many happy years with us.