Breeder of third generation Minuet and Minuet Tall cats, the pride of cat lovers, and the kings and queens of the cat world.
IMPORTANT: Choosing the right kitten from any breed should be important to any cat lover. We support adopting cats from animal shelters, but if you have your heart set on a certain breed, whatever it may be, you should do your homework. Not all cat breeders are reputable. Do your homework. A little research will save you a lot of heartache, money, and time in the future. I continue to hear horror stories from people who have been duped by breeders who sold them sickly or non-pedigreed kittens. If you purchase a kitten instead of adopting one from a shelter, it pays to know where you're getting it from. To learn more about choosing a reputable breeder, see our Breeder Information in the Advice menu. This is an important article to read for the money you will be investing in what will become a family member.
One of the most important things I can tell you is that you should never buy a kitten from a breeder who is not up-front about the kitten's parents. A reputable breeder will be forthright with you about everything concerning the parent cats. Do not hesitate to ask any question about them and to see the parents. ASK TO SEE THE PARENTS' PEDIGREES!
Tiny Lions Napoleons is a no-cage cattery, with the number of cats we have being small. We integrate our cats into the family so we can enjoy them just as much as anyone who has a cat as a pet does. As such, our cats learn to socialize with people, dogs, and other cats. When you get a kitten from Tiny Lions Napoleons, they will have the same social interaction as our adult cats when they go home with you.
Although not always a given, a rule of thumb is that the kittens will generally have the temperament of their parents. I don't believe this is necessarily true, since our two girls are sisters and have different personalities, but we still provide a synopsis of what our cats are like so you can determine the qualities of the parents that might be passed down to their kittens.
Tiny Lions Napoleons is open about all our cats. We post all the information you would want to know about them on this website. If that information doesn't answer your questions, don't hesitate to contact us about them. You can reach us through the following ways:
Home: (719)687-4484
Cell: (305)333-3186 (call or text)
Or at email: cmrudy337@gmail.com
To see our boy parents (studs, sires, kings), click on Lions
To see our girl parents (dams, queens), click on Lionesses
So you want to be the proud parent of a Minuet kitten. Welcome to the world of sweet, energetic, and smart cats. Minuets will be a source of constant joy in your life and you won't regret your decision. However, there are certain things you should know before you venture off into buying a Minuet. Read a little more on this web site to help you understand the intricacies of getting a cat from a reputable breeder. You will appreciate the wealth of information you might find with a little research.
The use of the word Minuet is related to the breed and includes both the short legged Minuet and the Minuet Tall.
To see our boy parents (studs, sires, kings), click on Lions.
To see our girl parents (dams, queens), click on Lionesses.

Disclaimer required by TICA for the use of their logo: This cattery has NOT been inspected by and is not endorsed by The International Cat Association, Inc.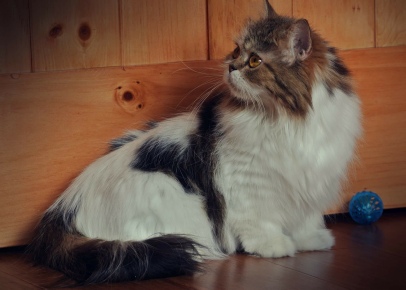 We believe in producing healthy kittens so the next generation of Minuets do not carry any genetic diseases, which would violate our commitment to the Minuet breed. As such, all our parent cats have been DNA tested by Wisdom Health, Optimal Selection for over forty genetic feline diseases. All our parent cats' tests have come back clear of any tested genetic diseases. Those test results are available for review upon request.