Breeder of third generation Minuet and Minuet Tall cats, the pride of cat lovers, and the kings and queens of the cat world.

Queen Josephine, Josie, had her first litter on September 7, 2016. She had three kittens but one passed away a few days after she was born. Although Josie is a remarkable mother, we believe she accidentally dropped her kitten while moving her. However, Josie was an extremely awesome mom and we couldn't have been more proud of her.
We are thrilled to share her kittens with you so you can see what she was able to produce. Sadly, though, she suffered pyometra and has not been able to breed since then. We spayed Josie and enjoy her now as part of our family.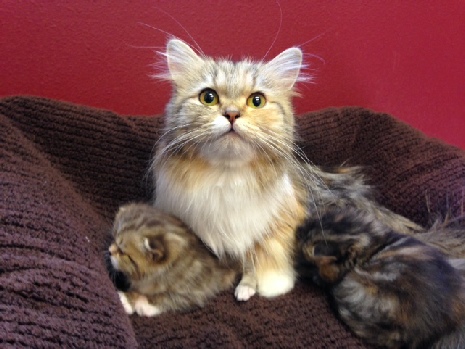 Josie's first litter was from a pairing of her and Riddle Me This (Riddler), a beautiful chocolate lynx pointed tabby Minuet Tall. He was a stud I graciously got to borrow from Samantha McConnell of Pawcity Cattery, out of Indiana.
Josie is a beautiful torbie short Minuet with an amazing personality. Sweet and quiet, it is impossible not to love her. She carries chocolate.
Riddler is a sturdy Minuet Tall with a fantastic personality. He loves people and has a ton of energy.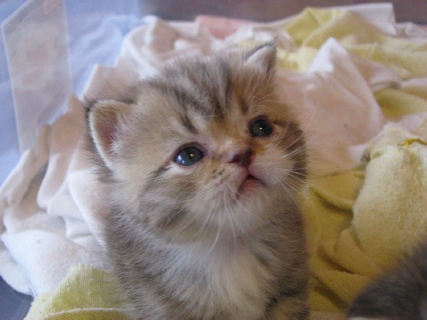 Gidget is a torbie female Minuet Tall with a to-die-for doll-like face and a ton of love in her. She carries chocolate, according to her DNA results.
Kubi is a classic chocolate tabby short Minuet male with four perfect white mittens and a white chest. He also has an adorable doll-like face like his sister. His DNA confirmed that he is a chocolate.