Breeder of third generation Minuet cats, the pride of cat lovers, and the kings and queens of the cat world.
Riddle Me This' Past Litters
Riddle Me This, who is affectionately called Riddler, is a stud we used on loan from Samantha McConnell, at Pawcity Cattery. He is a chocolate lynx pointed short-haired nonstandard Minuet with stunning ice-blue eyes. He has an amazing personality that made returning him to Samantha so hard to do. However, he made some beautiful babies for us.
We got Riddler back on December 9, 2016 for another go at a litter with Josie. He made such gorgeous kittens that we were anxious to see what he could produce that go-around. However, while he was not successful with Josie, but he was with Bing.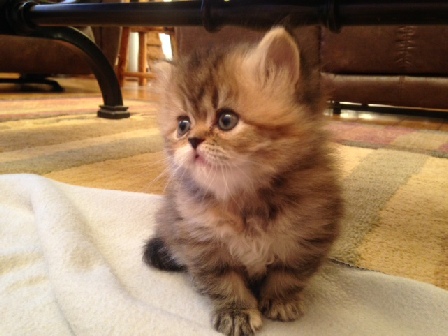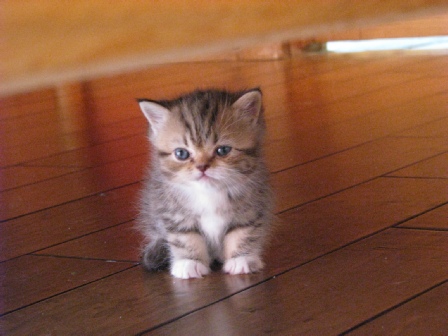 First Litter, born September 7, 2016
Gidget, on the left, and Kubi, on the right, are two of Riddler's first litter. Their mother is Queen Josephine and they are her first litter. Gidget is a long-haired nonstandard torbie and white like her mother. Kubi is a short-haired nonstandard chocolate mackerel tabby with mittens.
Second Litter, born February 16, 2017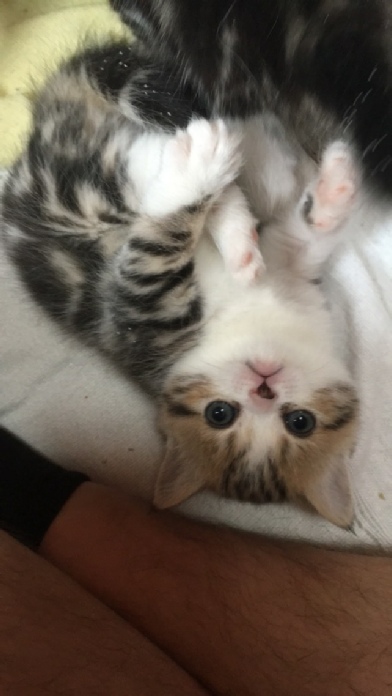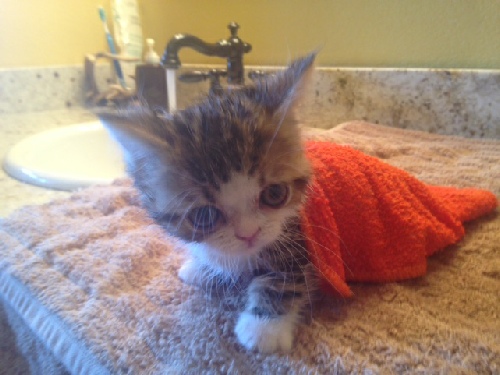 Riddler's second litter for us was with Lady Bing. Mizzy, above, is a super-energetic nonstandard brown classic tabby with white girl (short hair). Jasper, to the right top is our smallest kitten of the litter, a standard brown classic tabby with white, mitted (short hair). Milo, to the right bottom, is an adorable standard brown classic tabby with white (long hair).